To send an email from the class list, you must be listed as an instructor.
Follow these steps:
1. From the top bar, select "classes" and then "course management".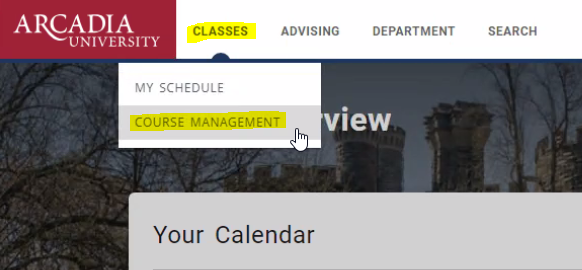 2. Select "period" and "course" from the drop down menus.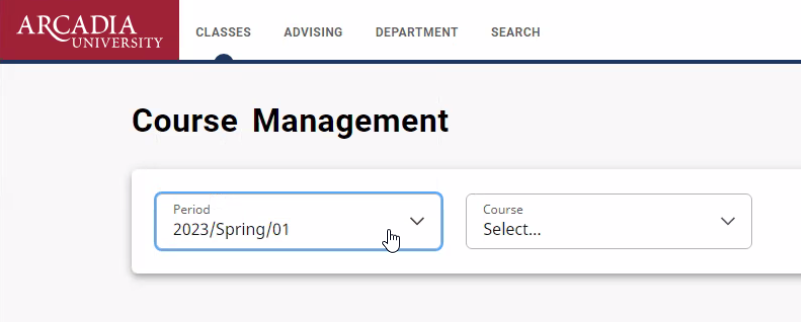 3. Click "class list" and select "status": add, drop, or hold.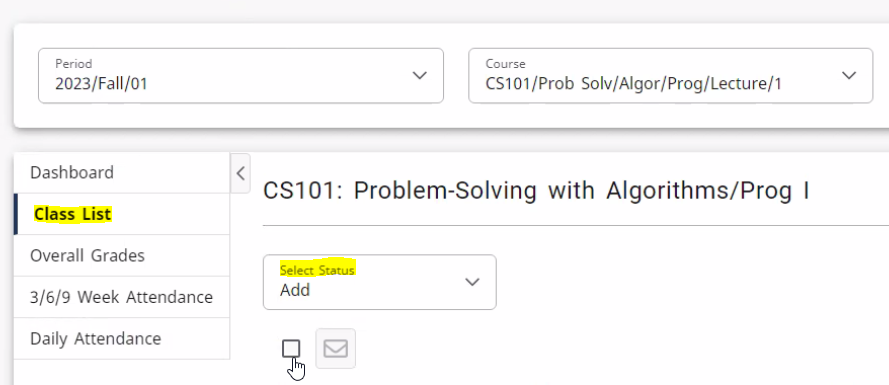 4. Check box next to the names of the students you want to send an email to. If you are sending an email to the entire list, check the box directly underneath the "select status" drop box. Click the envelope button to start the email.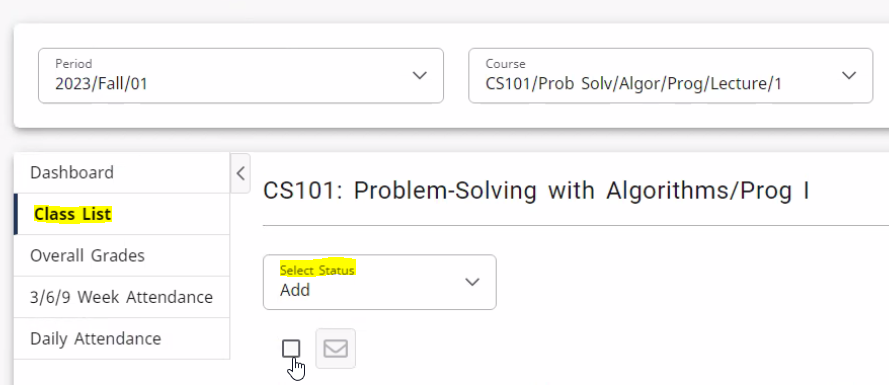 5. Text box will load and populate user information and provide subject and message to be sent from the user's email. Select Send to message these students.