Follow these steps to add courses:
1. From the top bar, go to "Registration" and select "Courses Arcadia". Select the term you are searching in (i.e., Fall, Spring, Summer). In the search box type the specific course (ex. BI101) and press Enter on your keyboard. Or select the "Advanced Search" box to filter your selections further by typing the "Course" by department code (ex. BI, HN, EN, ED) then click Search.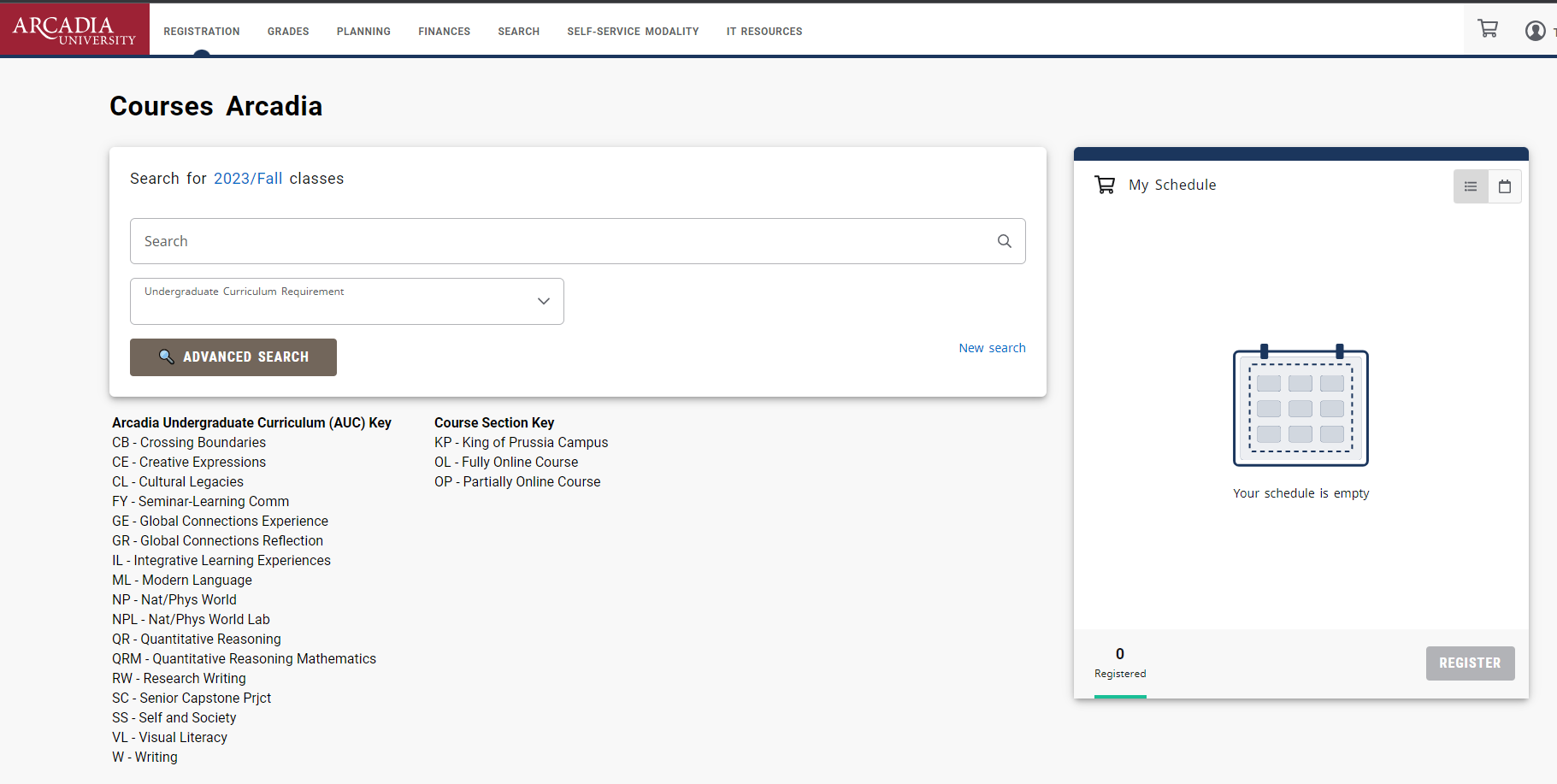 2. Once you have found a course, click the ADD button. Courses that do not have an ADD button are closed and unable to be added.



If a course is full, and you want to request to go on the waitlist you must submit an email request to registrar@arcadia.edu and copy your adviser for approval.
3. After you add the course, it will move over to the "my schedule box" and at the bottom will show how many courses were added to your cart. To complete, please click the "register" button.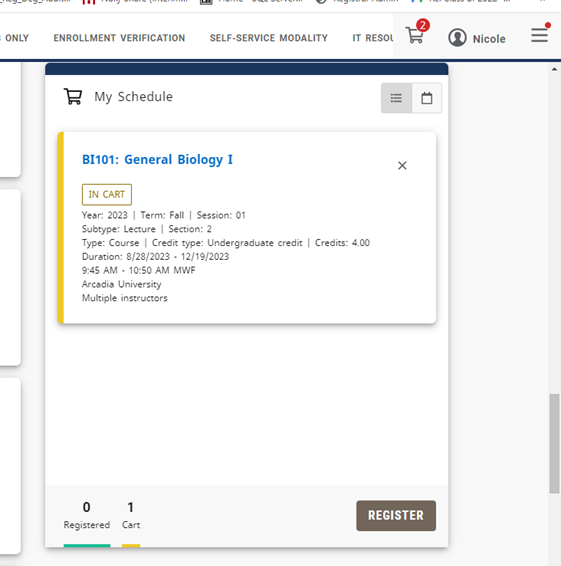 4. To confirm the course was added, you will see a "registered" message in a green box and the number of courses registered at the bottom.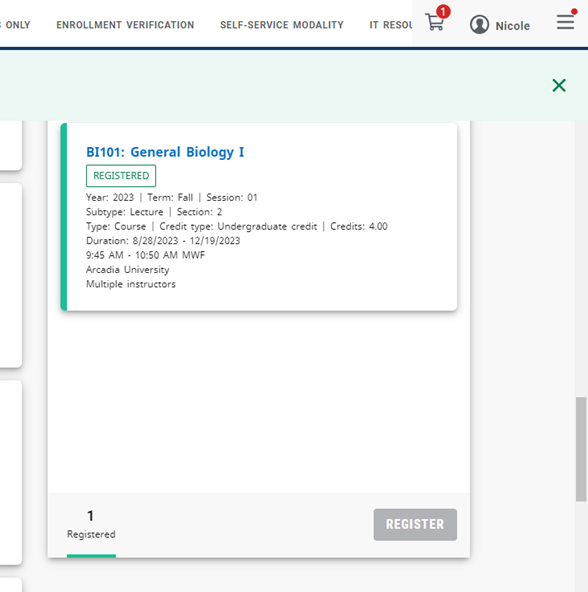 5. You can also double check your course registration by viewing "my schedule" under "registration".